Test – Ian
This is a test page to check various site features
[display-posts category="news" include_excerpt="true"]
Now for some columns with div tags.
Here would be a Twitter feed.
<a class="twitter-timeline" href="https://twitter.com/RadyrParish">Tweets by RadyrParish</a> <script async src="//platform.twitter.com/widgets.js" charset="utf-8″></script>
This is some text alongside a Twitter stream. I can write lots and lots in here and it all sits to the left of the Twitter stream.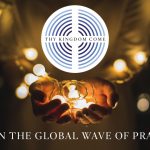 That was a picture also in our left hand area.