Film Club

Film club shows films on the Big Screen in the Old Church Rooms in Radyr. Films are usually the Fourth Thursday of the Month at 19:30 and cost just £4.00
To be the first to know join our Mailing List It costs nothing and ensures you will be the first to hear about our next screenings.

Our next films
Booking is now open for the Spring 2020 season.
Downton Abbey (PG)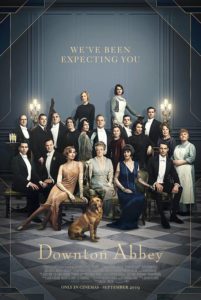 27 February 2020 at 19:30
The Crawleys and their intrepid staff prepare for the most important moment of their lives. A royal visit from the King and Queen of England will unleash scandal, romance and intrigue that will leave the future of Downton hanging in the balance
If you love the Crawley's, you will love the movie. It's fun, full of glamour & pageantry, and a few twists & turns. It's a little predictable, but who cares. It's fun. Violet, our lovable dowager, is her quip usual self, & thank goodness. Be prepared to be pleasantly entertained and enthralled by it all.
Judy (12A)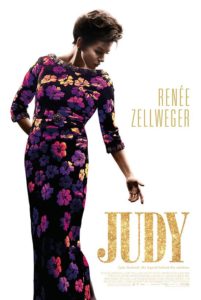 26 March 2020 at 19:30
Winter 1968 and showbiz legend Judy Garland (Renée Zellweger) arrives in Swinging London to perform a five week sold-out run at The Talk of the Town. It is 30 years since she shot to global stardom in The Wizard of Oz, but if her voice has weakened, its dramatic intensity has only grown. As she prepares for the show, battles with management, charms musicians and reminisces with friends and adoring fans, her wit and warmth shine through. Even her dreams of love seem undimmed as she embarks on a whirlwind romance with Mickey Deans, her soon-to-be fifth husband.
The Current War (12A)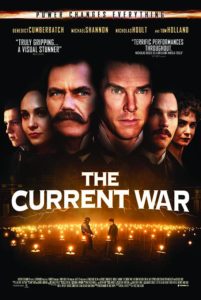 23 April 2020 at 19:30
Three brilliant visionaries set off in a charged battle for the future in The Current War, the epic story of the cut throat competition that literally lit up the modern world. Thomas Edison (Benedict Cumberbatch) is on the verge of bringing electricity to Manhattan with his radical new DC technology. On the eve of triumph, his plans are upended by charismatic businessman George Westinghouse (Michael Shannon), who believes he and his partner, the upstart genius Nikolai Tesla (Nicholas Hoult), have a superior idea for how to rapidly electrify America: with AC current. As Edison and Westinghouse grapple for who will power the nation, they spark one of the first and greatest corporate feuds in American history, establishing for future Titans of Industry the need to break all the rules.
Book Now
Book now using our online system – http://ticketsource.co.uk/rma
Tickets are also available from ener-chi in Station Road, from Nick Hawkins or from Allan Cook.